Have you ever wondered how to Apply For UK Jobs From Nigeria? You can also enjoy the bustling life of London.
Many Nigerians share this dream, envisioning the UK as a gateway to abundant job opportunities, a stable economy, world-class healthcare, and globally recognized education.
The historical ties between Nigeria and the UK only add to the allure.
If you're curious about pursuing a career in the UK and are ready to embark on a thrilling adventure, you've come to the right place.
In this blog post, we'll guide you through the fascinating journey of applying for UK jobs from Nigeria.
We'll use simple language, break it down step-by-step, and even explore the most sought-after jobs across the pond.
So, fasten your seatbelt and get ready to explore the secrets of making your UK job dreams come true!
UK Work Permit
To start your journey to the UK job market, you need a ticket – a UK Work Permit. This essential document allows you to legally work in the UK.
While various types of permits and visas exist, we'll focus on the Skilled Worker Visa (Tier 2 General Visa), the most common option for those seeking long-term employment in the UK.
This visa permits you to stay in the UK for up to five years, and it can be extended. However, there are specific criteria you must meet to qualify for it.
The UK's immigration system operates on a Points-Based Assessment System, and you must score a certain number of points to be eligible for a work permit.
Eligibility for UK Work Permit
To qualify for a UK Work Permit, you must meet certain requirements:
Scoring Points: You need to score a total of 70 points on the Points-Based Assessment System.
Job Offer: Secure a job offer from a Home Office-approved employer.
Salary Requirements: Meet the salary requirements for your specific job.
Education and Experience: Hold at least a Bachelor's degree or equivalent and have a minimum of two years of work experience in an eligible occupation.
Requirements for UK Work Permit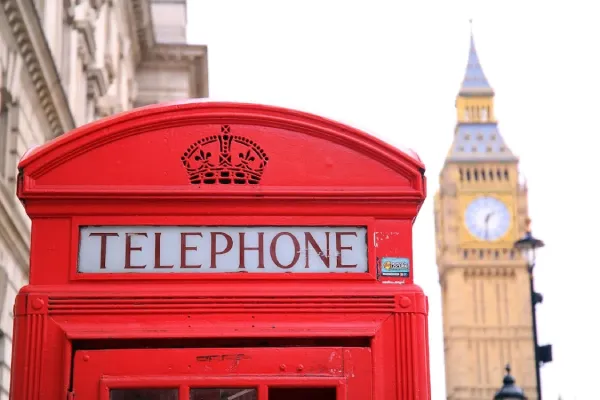 Before you embark on this exciting journey, you'll need to gather a few essential documents:
International Passport: Your travel companion on this journey.
English Proficiency Test Result: Proof of your language skills.
Job Details: Information about your job title, annual salary, and occupation code.
Employer Details: Your employer's name and their sponsor license number.
Certificate of Sponsorship (CoS) Reference Number: An official document from your employer.
Financial Proof: Evidence of your financial capability.
Tuberculosis Test Result: A health check requirement.
Criminal Record Certificate: Proof of your clean record.
Accommodation Proof: Verification of your place to stay in the UK.
Travel Itinerary: Details of your planned journey.
UK Visa Fees: Proof of payment for visa fees.
UK Visa Application Form: The official form to apply for your visa.
With these documents in hand, you're well-prepared to start your application process for the UK Work Permit.
Getting a Job in the UK from Nigeria
Now that you have a grasp of the requirements let's delve into the practical steps of securing a job in the UK while you're still in Nigeria.
Meet the Requirements:
The first step towards your UK job dream is to understand the specific requirements of your desired job.
Some positions may demand years of experience or specific qualifications. Research your chosen field thoroughly and prepare accordingly.
Prepare your CV
Your CV is your introduction to potential employers. Tailor it to the UK's standards by using a chronological format, British English, and keeping it concise.
Highlight your skills and experience that match the job you're applying for.
Draft a Good Cover Letter
A cover letter is your chance to shine. Research the company, understand its values, and explain how you can contribute.
Keep it short, formal, and error-free. Your goal is to make a strong impression and show that you're a perfect fit for the company.
Search Online
The digital age has made job hunting more accessible. Use websites like Glassdoor, Indeed, and Reed to search for job listings in the UK.
These platforms provide detailed information about job descriptions, salaries, and employers, making your search easier.
You can also tap into UK recruitment agencies like InterQuest Group, Blue Arrow, and Morgan Hunt to discover job opportunities tailored to your skills and preferences.
Network
Building connections is key to success, even from afar. Attend career-focused events, conferences, and seminars both in Nigeria and online.
Platforms like LinkedIn can help you connect with professionals in your field. Networking can open doors you never knew existed.
In Demand Jobs in the UK for Nigerians
While pursuing your UK job dreams, it's wise to explore roles in high demand. Here are some coveted job positions:
Nurses: The healthcare sector consistently needs skilled nurses.
Engineers: From civil to software engineers, technical expertise is valued.
Teachers: Education professionals are always in demand.
Pharmacists: The pharmaceutical industry offers stable careers.
Graphic Designers: Creativity is appreciated across industries.
IT Specialists: Technology experts are sought after.
Product Managers: Managing products is a critical role.
Brokers: Finance and real estate experts thrive.
Legal Professionals: Lawyers and paralegals have ample opportunities.
Drivers: Transport and logistics remain essential.
These professions offer stability, competitive salaries, and growth prospects.
Minimum Wage in the UK
Understanding the UK's minimum wage can help you plan your financial future:
23 and Above: £9.50 an hour
21-22: £9.18 an hour
18-20: £6.83 an hour
Under 18: £4.81 an hour
Apprentices: £4.81 an hour
Knowing these rates will help you make informed decisions about your career and living expenses in the UK.
Conclusion
Embarking on a journey to apply for UK jobs from Nigeria may seem like a daunting task, but with the right guidance and a dash of curiosity, it's entirely possible.
As you prepare to take the plunge into the UK job market, remember to tailor your qualifications, documents, and networking efforts to your specific field.
Whether you're a nurse, engineer, teacher, or IT specialist, the UK offers a wide range of opportunities.
As you explore the charming streets of London and sip your tea, your dream of working in the UK can become a reality.
So, follow these steps, stay curious, and take the first step towards your British adventure.