Embarking on a journey is always exciting, especially when you're planning to fly to UK with Kratom.
But before you pack your bags, it's essential to understand the regulations, both nationally and internationally.
The Transportation Security Administration (TSA) plays a significant role in your travel experience within the USA, and different countries have varying stances on Kratom.
In this guide, we'll quench your curiosity about flying with Kratom.
From TSA guidelines to legal status in different countries, we've got you covered. 
So, fasten your seatbelt, and let's explore the world of Kratom travel.
Can you Take / Bring Kratom on a Plane as Per the TSA?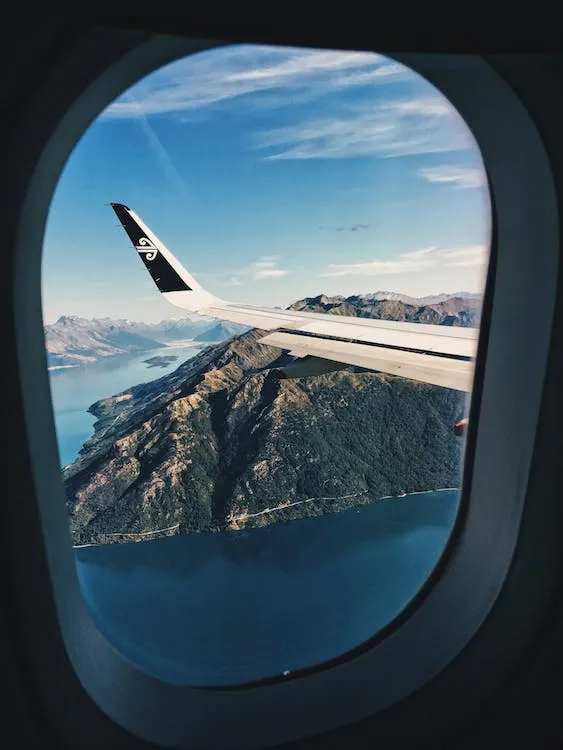 One burning question many travelers have is whether they can bring Kratom on a plane, especially when navigating security checkpoints within the USA.
The good news is that the TSA doesn't have specific guidelines against Kratom. You can carry it in your hand luggage or checked baggage without much hassle.
However, there are some nuances to consider, especially if you're carrying Kratom in powder form.
In such cases, it's essential to adhere to the TSA powder rules. You're allowed to bring up to 12 ounces or 350 ml of powder-like substances in your carry-on bag.
If you exceed this limit, your item will undergo additional screening via X-ray.
But remember, if TSA officers deem your Kratom suspicious, it may be confiscated or discarded.
To err on the side of caution, it's advisable to keep powder items exceeding 12 ounces in your checked baggage.
Use of Kratom in Different Countries
While the TSA may allow Kratom within the USA, international travel comes with its own set of regulations.
It's crucial to be aware of Kratom's legal status in the country you're visiting. Here's a brief overview of Kratom's legality in various countries:
Is Kratom Legal in the United States?
Technically, Kratom is legal on a federal level in the USA.
However, some states have imposed restrictions, making it illegal to sell, possess, or consume Kratom.
Since there are no federal regulations overseeing Kratom, its quality and safety aren't officially verified.
Before traveling domestically within the USA, it's essential to research and understand the specific state laws regarding Kratom.
Is Kratom Legal in Italy?
Italy, like many other countries, has banned the use of Kratom. Their government classified it as a controlled substance in 2016, making it illegal to use for any purpose.
While certain conditions might allow the shipment of Kratom into the country, personal use of Kratom can land you in legal trouble.
Before planning a trip to Italy, ensure you're well informed about the local regulations regarding Kratom.
Is Kratom Legal in Germany?
Kratom enjoys legality in Germany, and it's considered a developing market for this herbal substance.
However, the German government mandates that Kratom not be marketed as a medicinal or cosmetic product.
Proper labeling is also a requirement, including a clear disclaimer that it's not suitable for human consumption.
If you plan to bring Kratom to Germany, consider contacting the relevant authorities to ensure compliance with local regulations.
Is Kratom Legal in Japan?
In Japan, Kratom has been designated as a controlled substance under the Pharmaceutical and Medical Device Act since 2016.
Bringing Kratom products or drugs into Japan, even for someone else's use, is strongly discouraged. Violating these rules can lead to severe legal consequences.
Is Kratom Legal in France?
Kratom is illegal in France, where it was banned in 2020. The prohibition covers all aspects, from manufacturing and production to import, export, possession, transfer, and more.
If you're traveling to France, it's crucial to avoid bringing Kratom with you to prevent legal issues during your journey.
Is Kratom Legal in England?
Kratom is not permitted for use in England, a part of the United Kingdom.
The UK has banned Kratom, citing concerns over its negative effects and a lack of medical evidence supporting its safety for human consumption.
It's vital not to carry or purchase Kratom illegally while in England or any other part of the UK.
Is Kratom Legal in Ireland?
Ireland doesn't allow the use of Kratom, making it illegal to bring Kratom into the country.
Travelers heading to Ireland should exercise caution and refrain from packing Kratom to avoid complications during their journey.
TSA Kratom Powder Rules – Bring Kratom On A Plane
According to the TSA's official guidelines, the following rules apply to products in powder form as of June 30, 2018:
If you're traveling to the USA from a foreign final port of departure, powder substances larger than 12 ounces or 350 ml in your carry-on bag may undergo additional screening at the central checkpoint.
Powder products meeting the above requirements but unable to clear the checkpoint won't be allowed ahead and will be discarded. Powder items exceeding 12 ounces are best packed in your checked luggage.
If you're carrying Kratom powder to a state in the USA where it's legal, you can bring up to 12 ounces or 350 ml in your hand luggage.
TSA recommends packing additional non-essential powders in your checked baggage if you plan to carry more than the specified limit.
Conclusion
In conclusion, flying with Kratom is generally allowed by airlines, including the TSA.
However, it's crucial to research and understand the laws applicable in the country you're traveling to. 
The TSA won't prohibit you from bringing Kratom, but it's recommended to pack powders exceeding 12 ounces in your checked baggage.
Moreover, keeping Kratom in its original packaging can help clarify your intentions, preventing misunderstandings during security checks.
We wish you a safe and trouble-free journey as you explore the world while carrying Kratom.
In addition to the essential considerations mentioned, it's wise to stay updated on any changes in regulations, both domestically and internationally, related to Kratom.
Laws can evolve, so keeping yourself informed ensures a smooth and hassle-free journey.
Remember that responsible and informed travel not only safeguards your trip but also contributes to a positive and respectful image of Kratom users worldwide.
Bon voyage, and may your explorations be filled with adventure and discovery as you travel with Kratom.